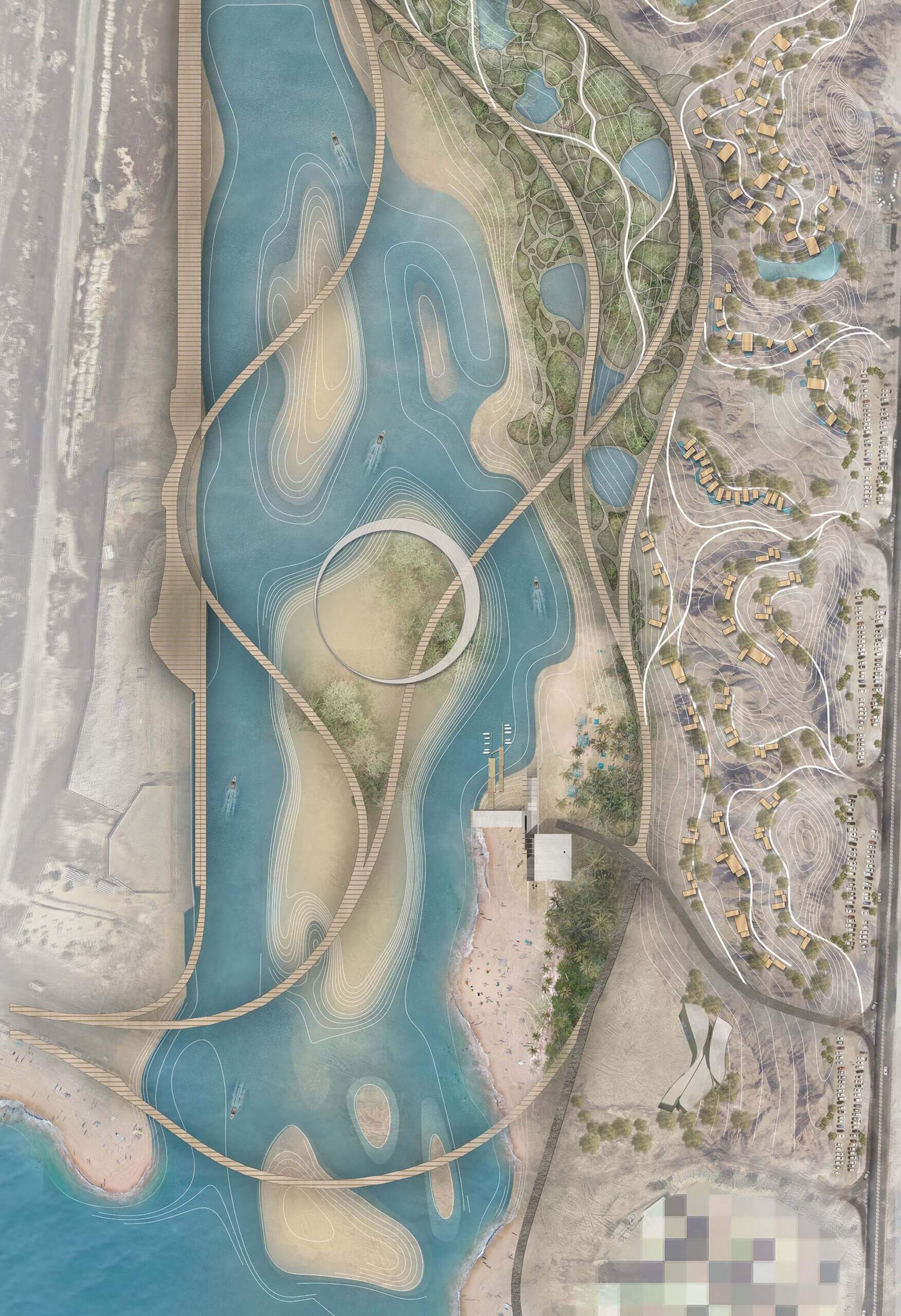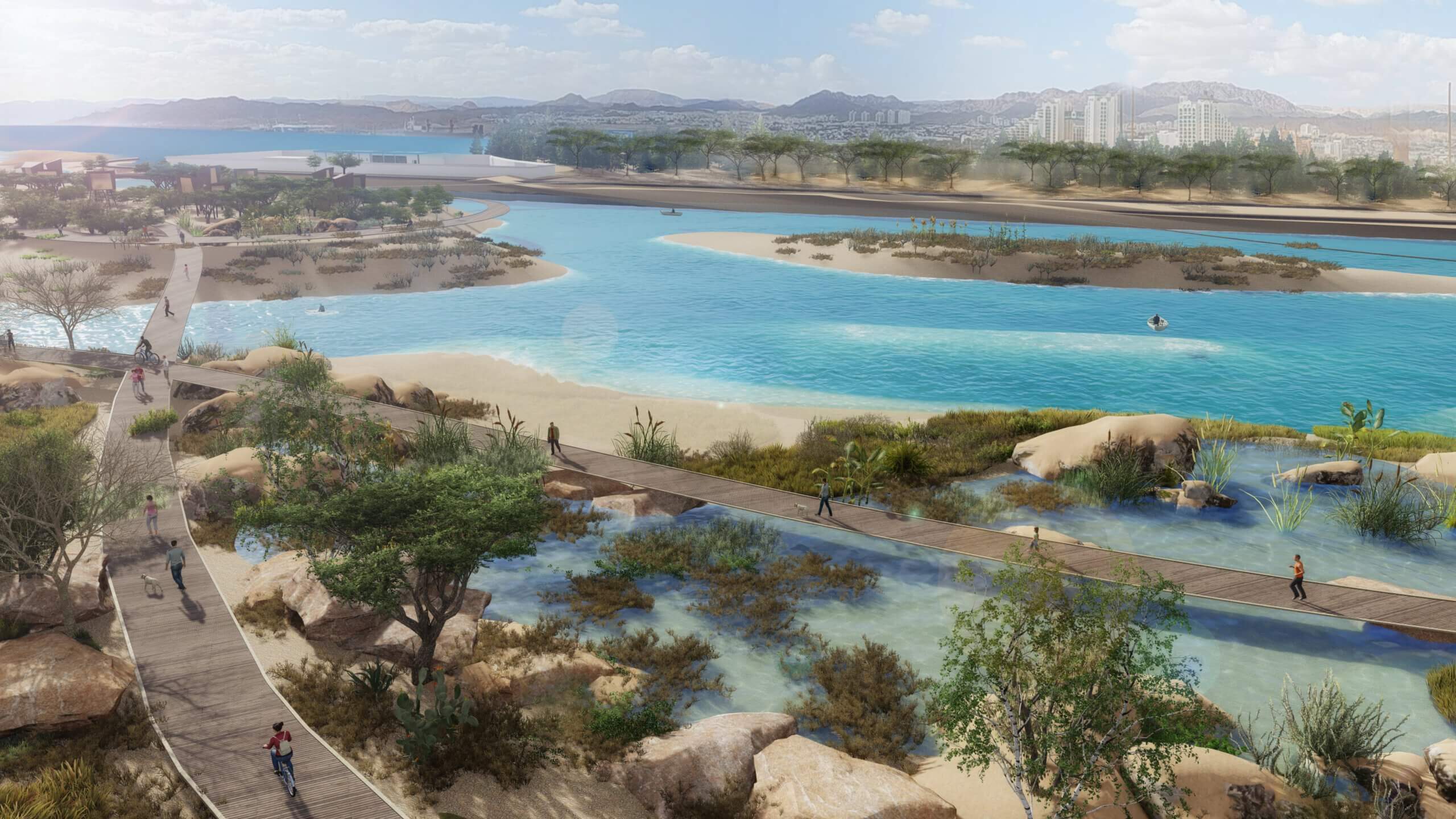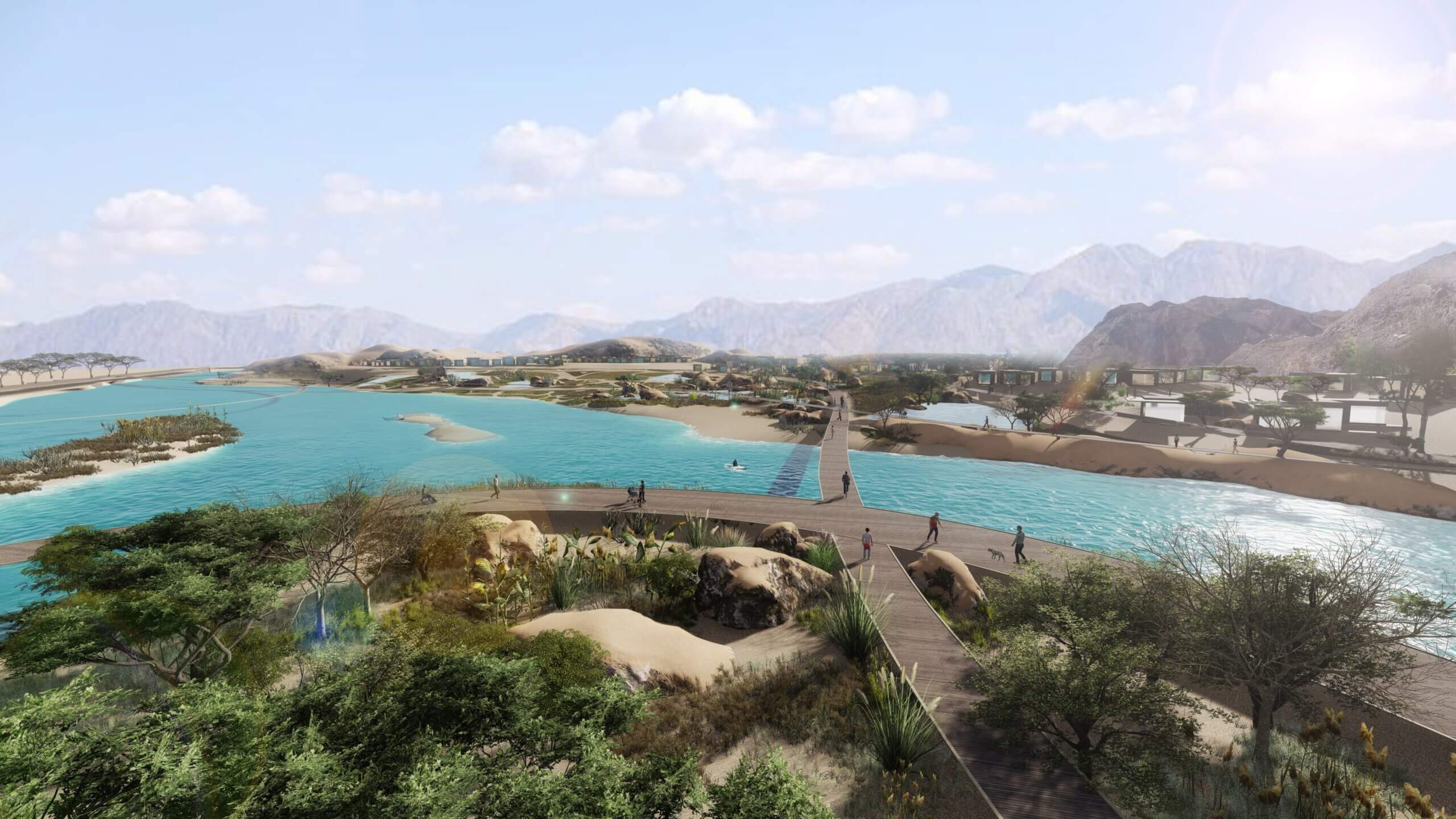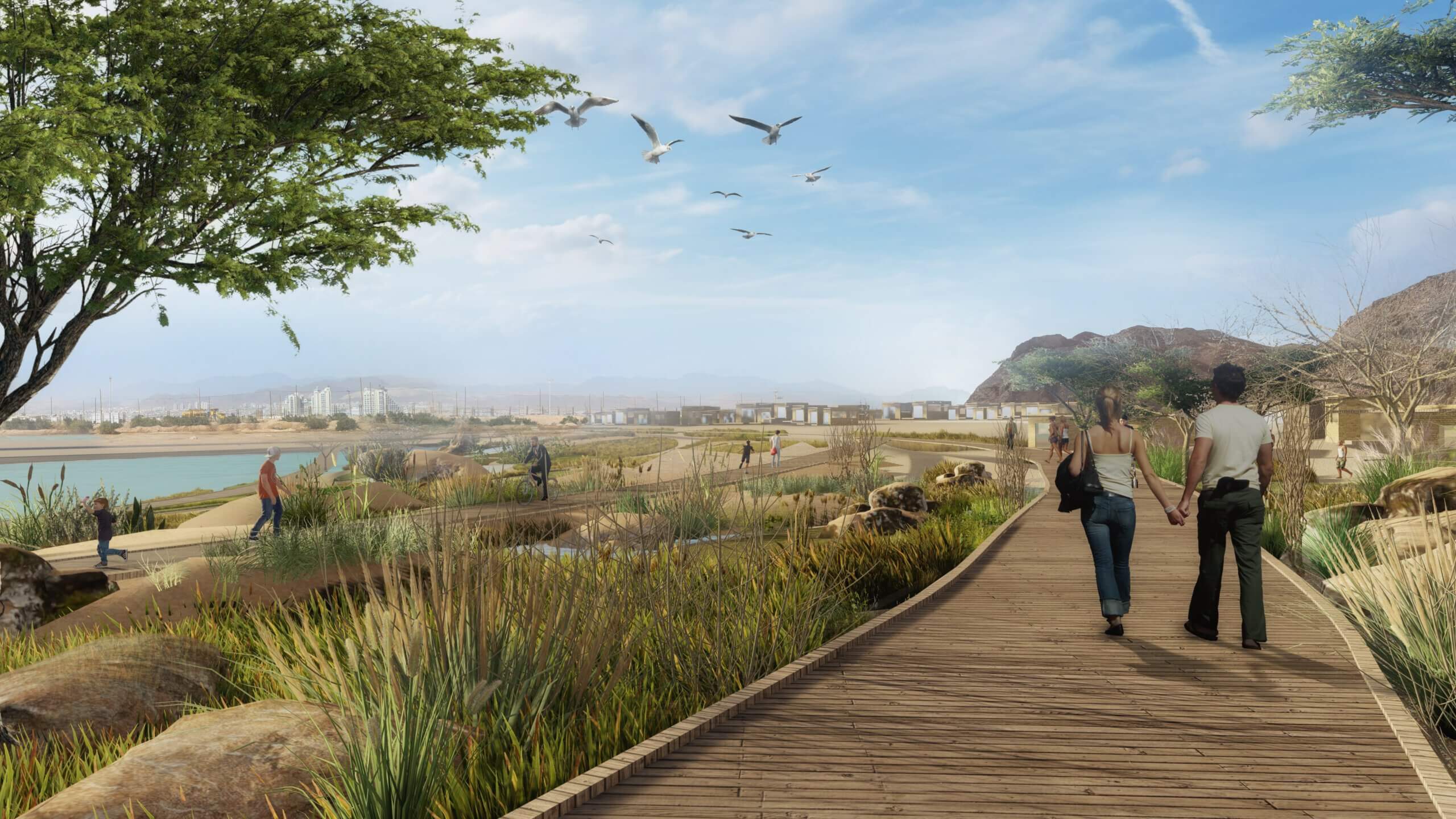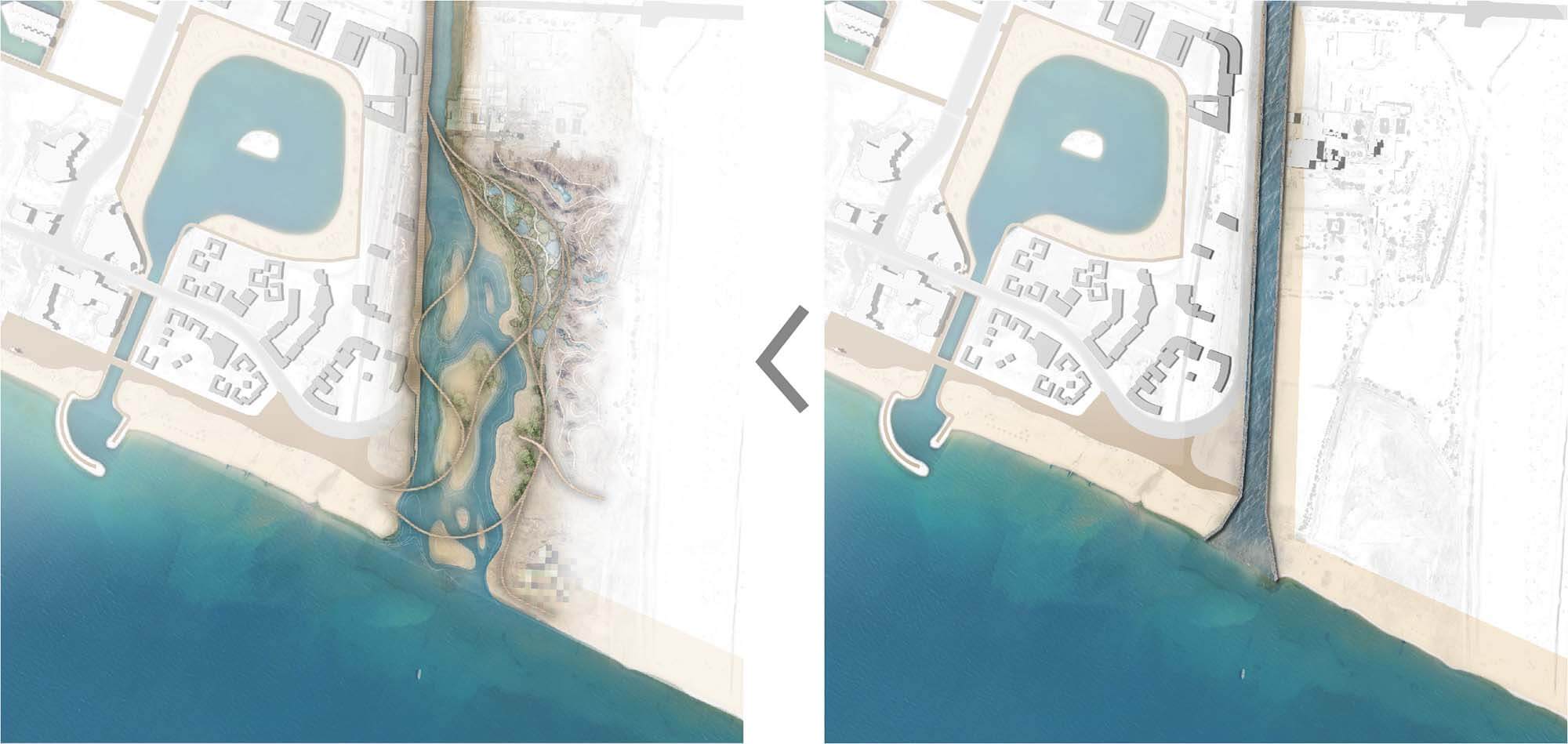 Wadi Arava Estuary
Program
Redesign of the existing Kinnet Drainage Infrastructure as reconstructed Delta on the eastern coasts of Eilat. The proposed public park development creates new shorelines along with restored salt marshes, bird observatories, and a wide array of eco-tourism accommodation units.
status
Strategic design in Eilat Waterfront Policy
Land area 200 Dunam
Client ISRAEL LAND AUTHORITY
The DELTA Park design proposal demonstrates a new inclusive green-blue approach for the Wadi Arava estuary. Our design integrates a nature-based approach with the hydraulic engineering plan for the Arava basin which is already in progress. As the proposal demonstrates, implementing Nature-Based Solutions will bring environmental, ecological, scenic, urban and tourist benefits, while achieving optimal integration of the hydraulic plan in its sensitive desert surrounding.